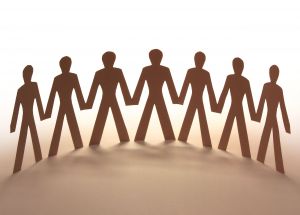 Nobody likes mistakes on their way to the top, but it is quite difficult to avoid them. The right Social Media management is proved to have a huge impact on the businesses` growth. Statistics show that more than 80% of all businesses have at least one social media profile, which they update regularly. The rest 20% are just about to reveal the opportunities Social Media can give them.
There are different ways of social media marketing according to the target market of the company. In this article I would like to draw your attention to the B2B marketing via the social networks, and the mistakes that should be avoided.
First thing to know when turning to B2B social media marketing is that you will not get instant results. So do not make this very common mistake to expect results immediately. When you are trying to promote your business on social media, you will need to invest time in order to develop relationships, even more time to build significant blog readership or get more followers on Twitter. And this leads to the next commonly made mistake:
Not investing enough time and efforts to build your B2B social media. As a result, many social media pages, blogs, Twitter profiles come to failure before they even get the chance to be successful. It is absolutely vital that you have a business blog and do remember! – blog at least several times per month. The more you blog the more traffic you get – it is that simple. If you write only a few posts and then abandon your blog, do not be surprised that you are missing out on being shared.
Having unoptimised profiles. You should think of every social media profile you have as a marketing opportunity. However, in order to serve that purpose, you should include in your profile information a brand message as well as links to your official website and profiles and fan pages on other social media. And this is tightly connected to the next mistake:
Hiding company culture. Let's say it briefly – if you do not provide people with detailed information about what you do, they will not get the opportunity to get to know you better. And if they do not know you, they will not be interested in you and your business. Simple, right?
Last but not least – do you ignore the synergy between your different social media accounts? So, do not be surprised that the effect of your social media marketing is a kind of zero. Your official website, social media accounts, even online advertising are of no use if they are not connected with one another. Use external linking between these websites and the result will be more than satisfying. Your web presence will improve and hence your industry and product space.
If you want to get the best of social media marketing, avoid these common B2B social media mistakes. Thus you will improve your business online presence and website traffic and hence your company's popularity will rise.
Tags: B2B social media, social media, social media marketing, web design